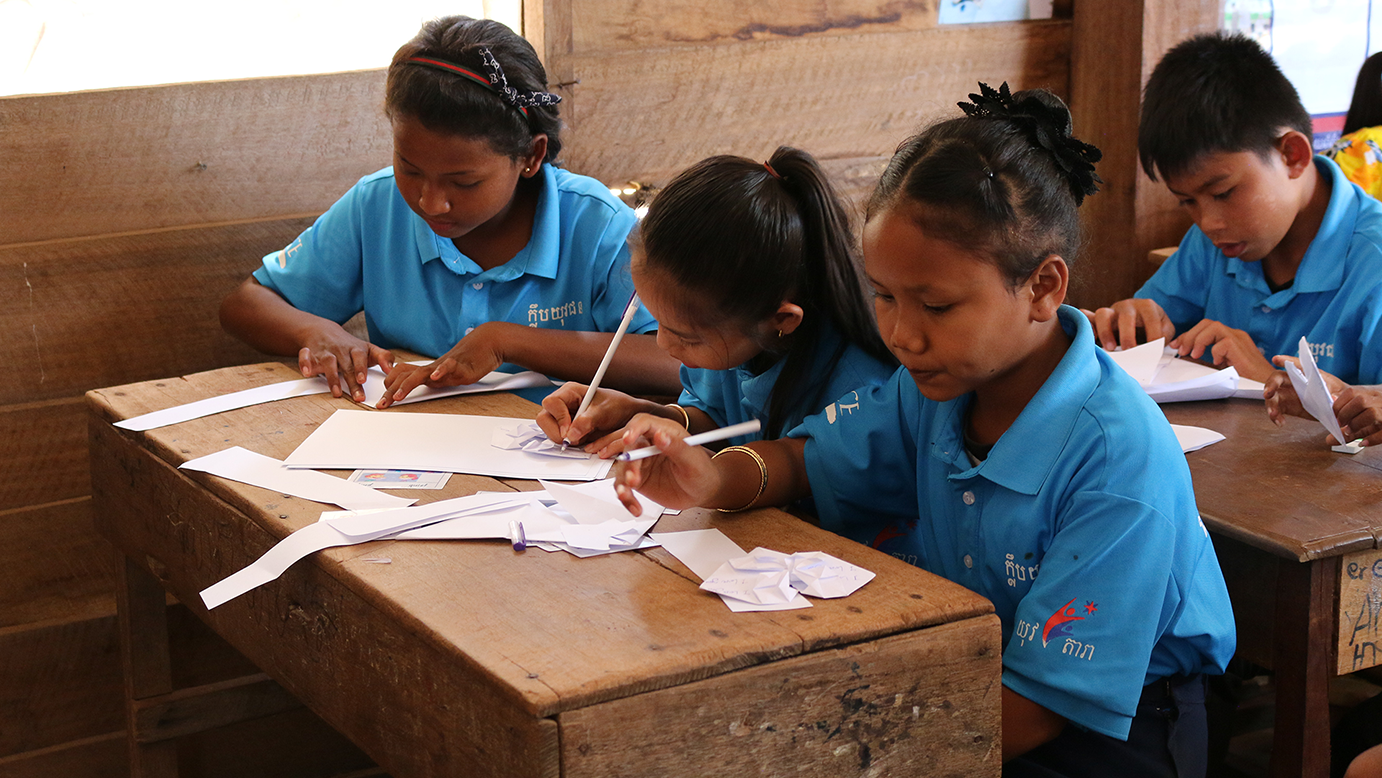 Youth Star Cambodia works in four Cambodian provinces: Kratie, Kampong Cham, Kampong Thom and Prey Veng. These provinces have high levels of rural poverty which have resulted in high levels of migration leaving the elderly and youth with limited social support. Youth Star works directly in these provinces through a community led process to identify key issues related to youth and literacy and  specifically how a graduate volunteer can support the community to address these issues.
Once needs are identified a process of agreeing local resources to support the placement of a volunteer is undertaken. An assessment of the community's resouces and village level education levels is conducted through a 'community mapping' process in which our volunteers visit every household with children to determine educational levels and  school attendance.
We have found that, through these processes, a network of local support is developed ensuring the ongoing sustainability of our program and in this manner Youth Star's work program is the output of close collaboration between our volunteers and  village leaders.
Our volunteers, each of whom is a graduate aged between twenty and thirty,  live for a year in the community they serve working as facilitators, tutors, mentors, and role models to children and young people. Their educational achievements provide a living example to youth in the community of the benefits that education provides, while their relative closeness in age to the youth population assists them in gaining acceptance for the programs they run.
From early 2015 we have re-focussed our volunteer efforts of the overarching aim of increasing literacy in marginalised rural communities by equipping young people with the tools to contribute meaningfully to the improvement of community life. This work is largely done through children's and youth clubs. In some cases our volunteers teach in school and also provide support to teachers and the school administration.
The 'clubs' focus on three key learning areas; literacy, numeracy, and life skills. Our goal is to prevent children at risk from dropping out of school and to improve the academic performance and self-esteem of village children. We aim to keep students on track to finish basic primary education, then move on to secondary and tertiary levels according to their ability.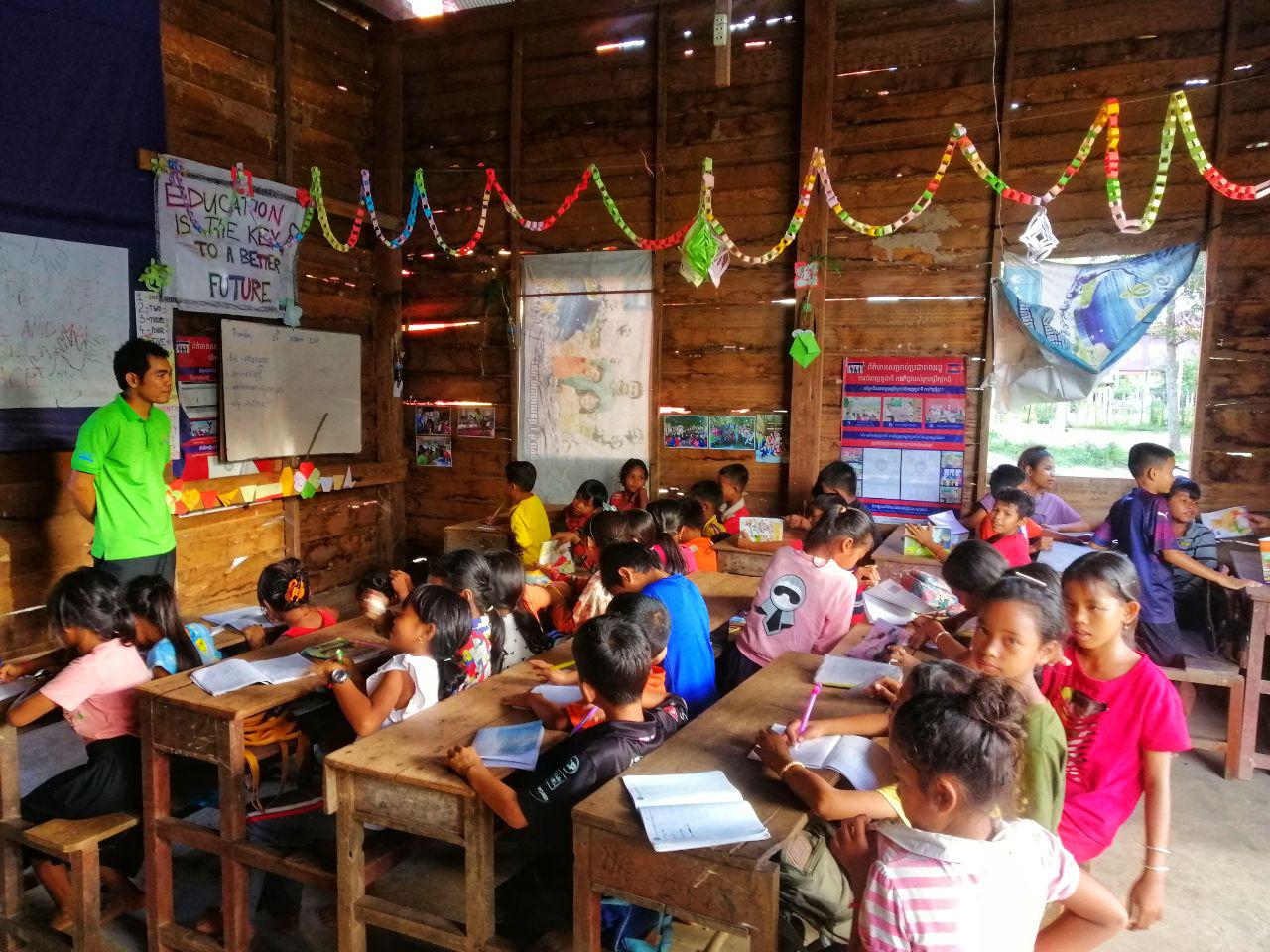 Volunteer Chhou Phy is teaching English to community children in Krasang Village, Porpork commune, Stoung district, Kampong Thom  Province.