Mrs. Sharon Wilkinson (Chairperson)
Ms. Wilkinson is a health economist with extensive international development experience leading programmes in Africa, India and Cambodia. Sharon retired as the country director for CARE International (2002-2010) and is presently working part-time with the Australian Scholarship Awards. With Ms. Eva Mysliwiec coming to the end of her chairperson tenure, Sharon was unanimously elected for the position by her peers.



 Mr. Sreng Mao
Mr. Mao works in a number of industries and sectors, including business and entrepreneurship, aid and development project management, language education, scholarship and international education interfacing with the business community, UN/donor agencies, civil society organisations, Cambodian and foreign governments. Mr. Mao is Country Director of IDP Education in Cambodia and the Australian Centre for Education (ACE). He is educated in Cambodia and Australia, and holds a Master Degree of Public Policy and Management from Carnegie Mellon University, Pennsylvania, USA. He is the Convenor of the annual CamTESOL conference series and the annual Global Alumni Convention series.

  Mrs. Netra Eng
Mrs. Netra Eng is the head of the Governance Unit at Cambodia Development Resource Institute (CDRI). She has been researching and writing about governance, decentralisation and public sector reforms in Cambodia for over a decade now. She has a PhD in political science from Monash University, Australia.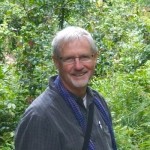 Mr. Greg Polk
Greg Polk, Public Private Partnership Specialist. During his career Mr. Polk has worked in 14 countries as a PPP advisor on projects as divers as industrial zones, office buildings, housing, and informal settlement upgrade.  He holds a masters degree in city planning and real estate development from the Massachusetts Institute of Technology and a degree in economics from the University of California. Greg has also served as a Peace Corps Volunteer in Mali West Africa in the early 70s; as the housing development director for the City of Albuquerque for 6 years in the early 90; and as an adjunct faculty member of the School of Architecture and Planning at the University of New Mexico. He currently lives in Corrales, New Mexico and is serving as board member and treasure with Global Ties Albuquerque, as well as serving on the steering committee of the New Mexico Peace Corps Association.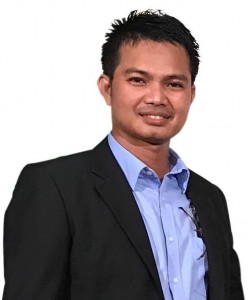 Mr. SOU Savorn
Mr. SOU Savorn joins the Youth Star board as a former volunteer who served the community of Prey Veng throughout 2006. Returning to the organization in 2017, Sou brings with him a wealth of experience in social agriculture and development. After bolstering his skills through the Youth Star program, he has continued to engage in social development projects, coordinating decision making and finance at all levels of discourse. Mr. Savorn is currently the operations manager of Eco A&G Ltd, working with the Phnom Penh City Hall to develop sustainable and usable green space for the capital.
Youth Star Cambodia would like to express our deep gratitude and appreciation to the former Board members including: 
1. H.E. Dr. CHEA Sophara 
2. H.E. Dr. HANG Chuon Naron
3. H.R.H. SISOWATH Pheanuroth
4. H.E Dr. HUN Manet
5. Mr. IN Channy
6. Mr. OUTH Renne
7. Ms. CHEM Veyrith
8. Ms. CHENG Nivana
9. Mr. OK Seri Sopheak
10. Ms. Thida. C KHUS
11. Ms. Nisha AGRAWAL
12. Ms. SOM Khemra
13. Oknha Dr. Mengly J. Quach, MD, MPH
14. Ms. Mora Gibbings
15. Ms. Eva Mysliwiec (Founder)
16. Ms. Pat Baars
17. Mrs. Socheat Chi
Each of these Board members have contributed to our growth and success, bringing their technical skills and knowledge, and extensive networks to strengthen Youth Star and support the development of volunteerism in Cambodia.