Congratulations to the 15th Years Anniversary of Youth Star Cambodia!
September 2020 marks 15 years since the beginning of Youth Star Cambodia. It was initiated by Ms Eva Mysliwiec in 2005,
---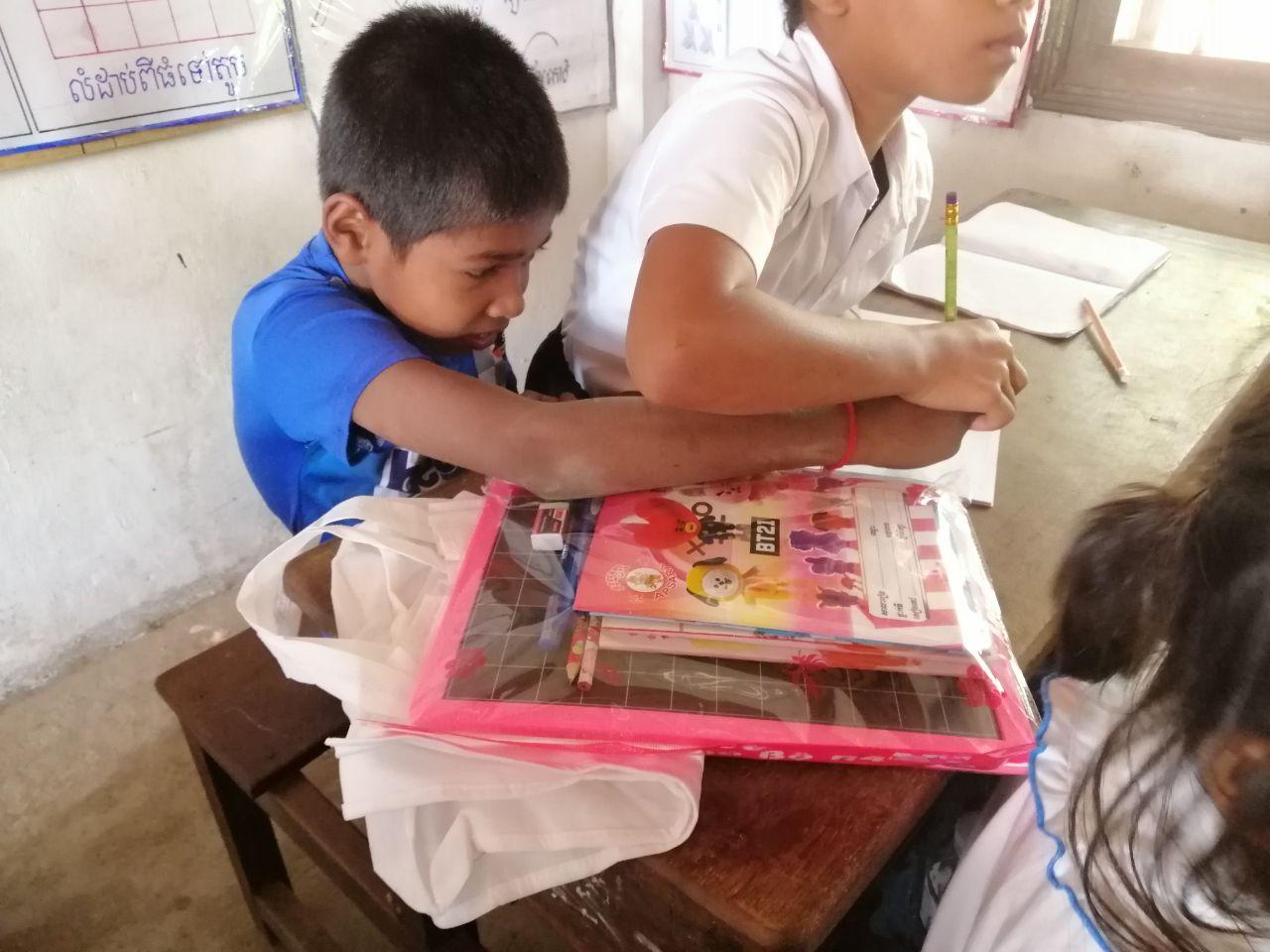 11-year-old Makara lives with his grandmother in Trapeang Russey Por Pork Commune, Stoung District, Kampong Thom Province. His parents had to immigrate to Thailand following poverty and difficult circumstances.
---

Pre-departure Training Cohort 31
Youth Star Cambodia would like to announce the successful recruitment and placement of 5 new volunteers to serve their one-year service in the community.
---

Partnership with Kampong Cham National Institute of Agriculture (KNIA)
On March 3rd, 2020, Youth Star Cambodia Executive Director Mr. Luy Tech Chheng had the pleasure of meeting with H.E Suon Serey, Director of the Kampong Cham National Institute of Agriculture (KNIA).
---

Memorandum of Understanding between Youth Star Cambodia and Build Bright University
On March 17th, 2020, Youth Star Cambodia and Build Bright University Takeo officially signed a joint Memorandum of Understanding (MOU). This partnership will strengthen links between Youth Star and the university, improving recruitment of students to become Youth Star volunteer as well as to promoting volunteerism and youth employability.
---

ONE TREE ONE LOVE" YOUTH STAR'S PLANTING TREE EVENT
On October, 26th 2019, Youth Star Cambodia organized a planting tree event under the topic "One Tree One Love" in Kampong Prasat commune, Peam Chor district, Prey Veng, where we planted 130 luxurious trees with help from more than 100 students and residents.
---
YOUTH STAR BORAD FIELD TRIP TO KRATIE
On June 10th, 2019, Youth Star Cambodia supporter, and former board member , Greg Polk, joined Program Officer, Makara, Communications Officer, Saroeut, and chairperson, Michael Renfrew on a field visit to Kratie Province.
---
Youth Star Cambodia joined the the 8th National Forum on Volunteerism and the International Volunteer Day 2018 organized by Ministry of Education, Youth and Sport (MoEYS) and United Nations Volunteers (UNV) in close partnership with civil society (represented by VolCam) and the private sector. The events took place on December 5, 2018, at Institute of Technology of Cambodia (ITC) in Phnom Penh.
---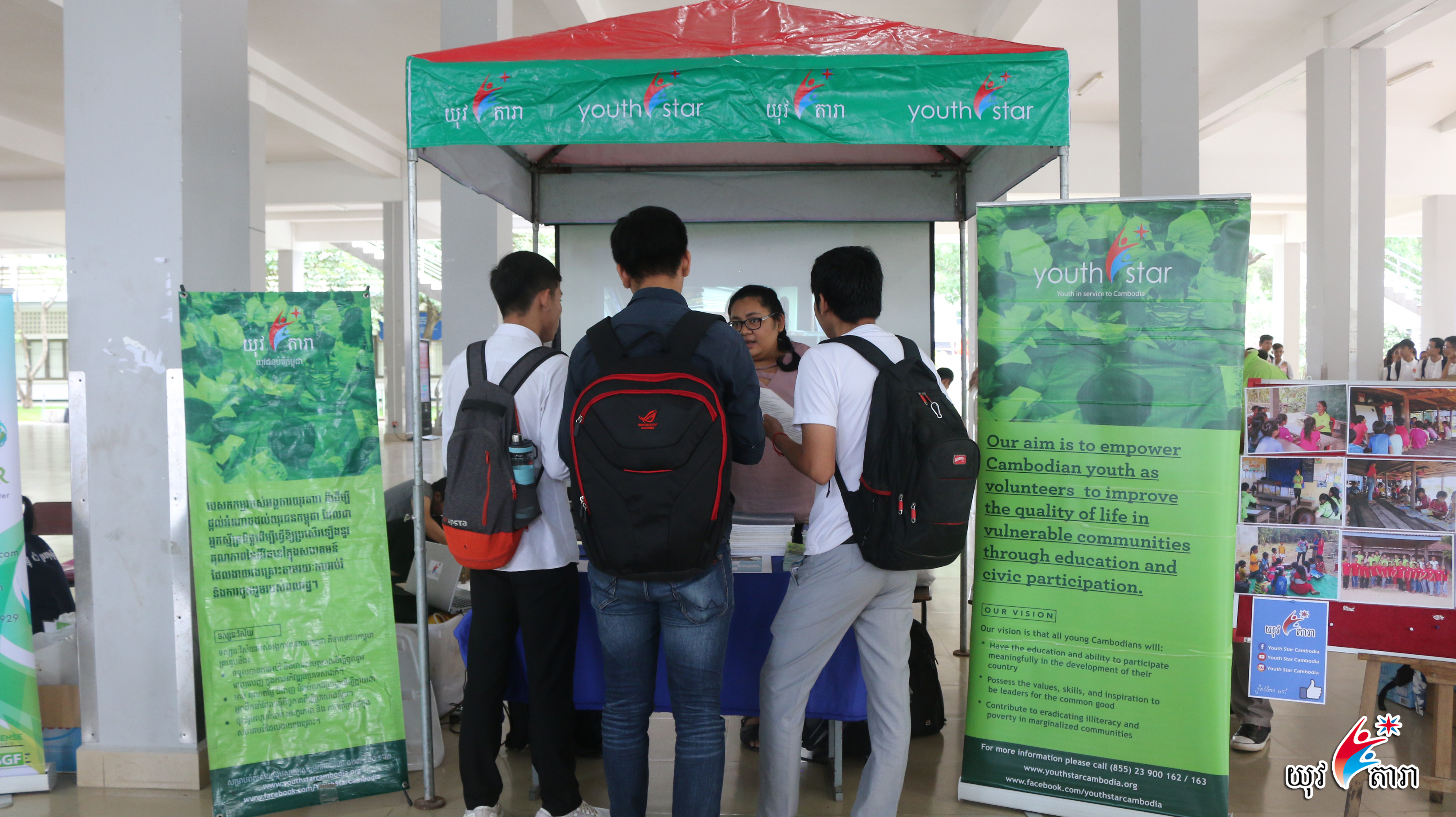 Youth Star Cambodia joined International Youth Day 2018, which was held on Saturday August 11, 2018 at the Institute of Technology. It was declared as such to create awareness about cultural and legal issues surrounding today's youth. This year the theme is- 'Safe Spaces for Youth'.
---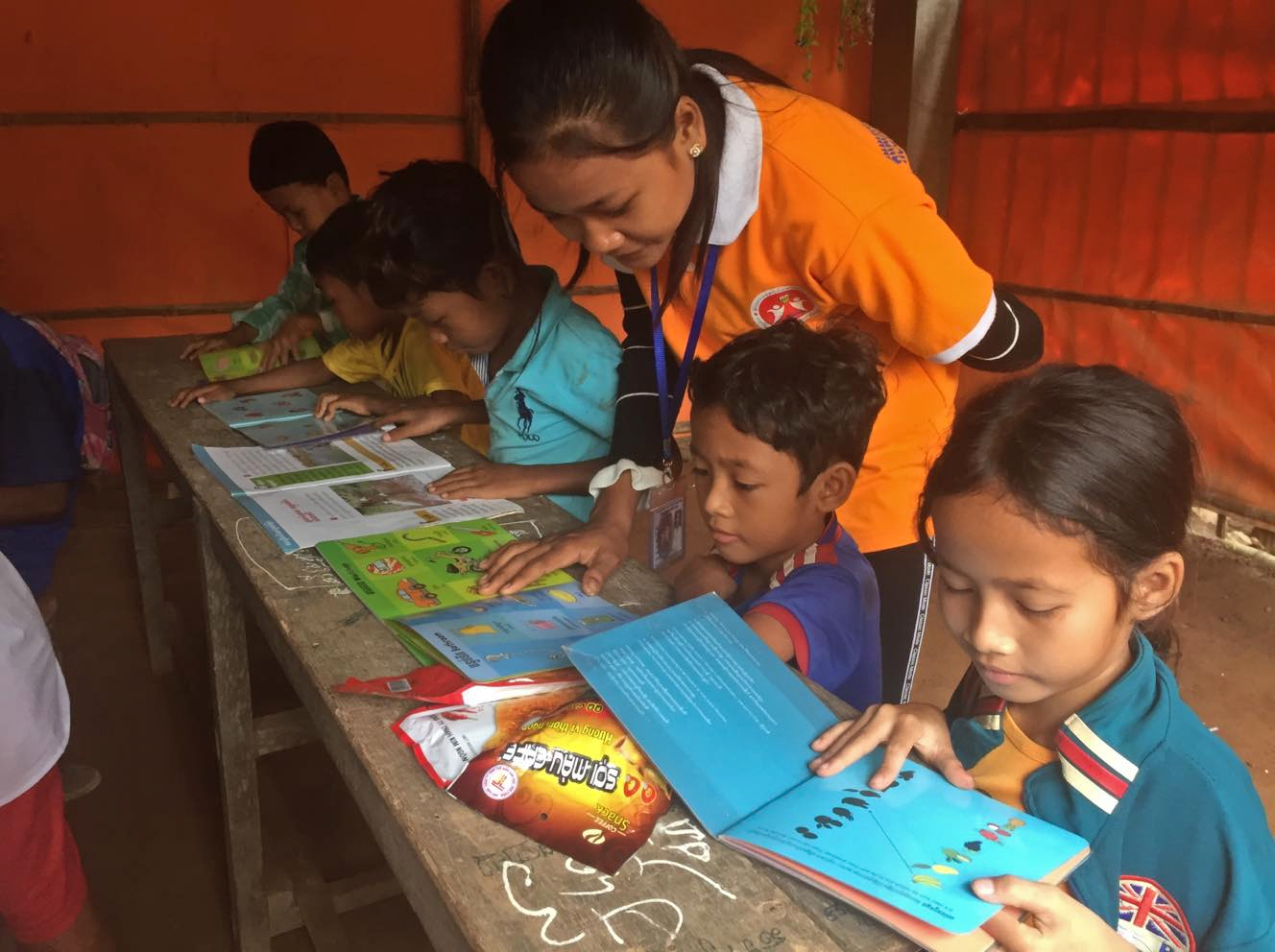 In August, Ms. Se Savin, a 16-year-old youth club leader in Prey Veng Province has been featured in the United Nations Volunteer in Cambodia (UNV)'s "Dream Magazine" on youth employability.
---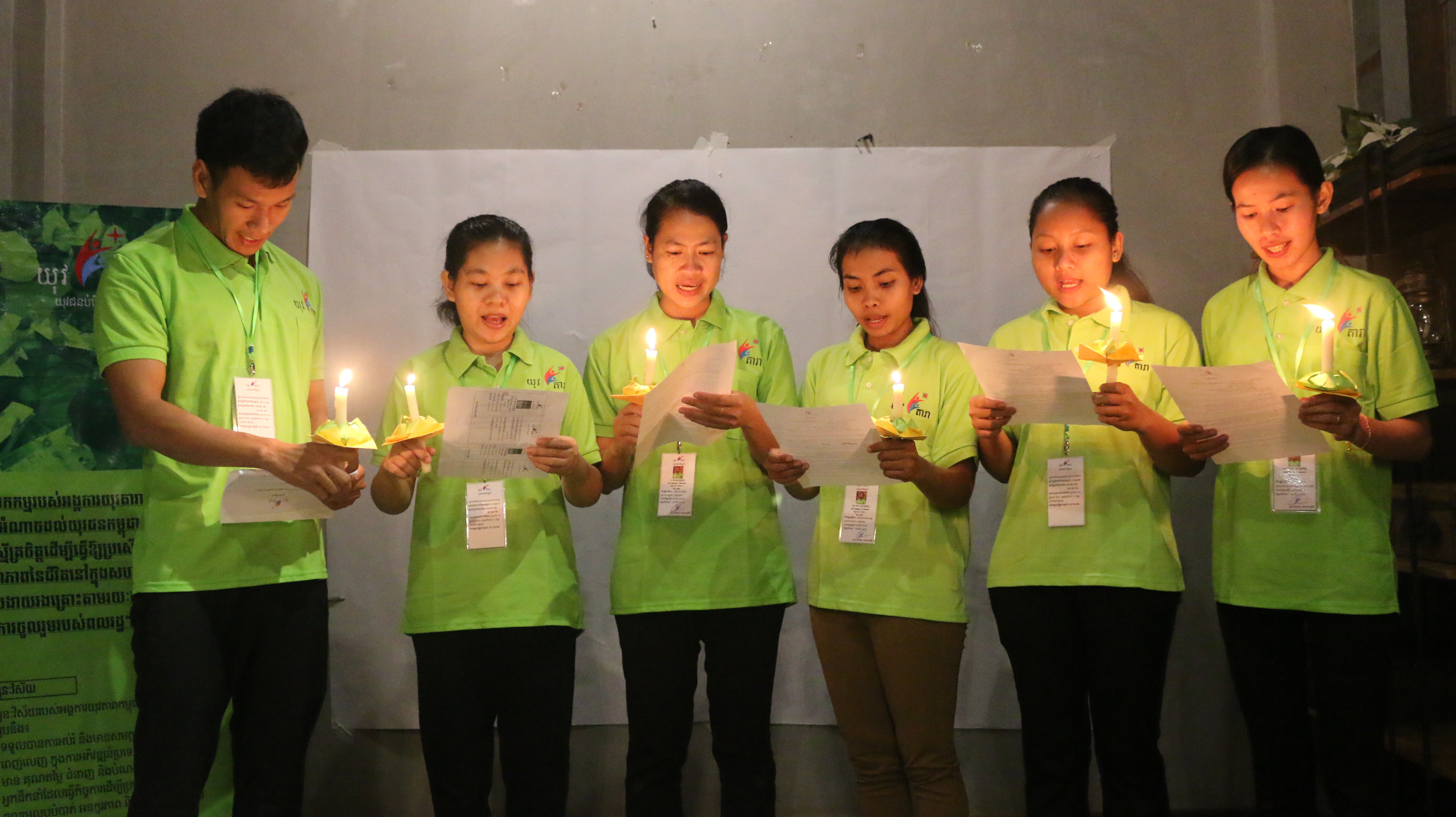 March 2018 saw another great achievement for Youth Star Cambodia, with 6 volunteers successfully recruited, and joined Pre-Departure Training (PDT) from 05 to 16 March 2018 at the Youth Star office.  Our new volunteer comprises of 5 females and one male.
---
This May, two Youth Star Team members, Ms. Kao Sokunpharady and Ms. Heng Yen, travelled to Saudi Arabia to represent Cambodia at the UNESCO NGO Forum 2017.
---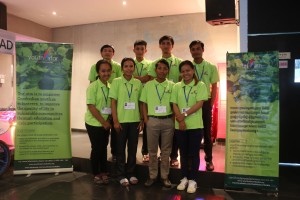 Youth Star Cambodia are proud to announce the successful recruitment, training and placement of 8 new volunteers. 
---
                                                                                                                                                                                                                                                                        Recall Training Week for Cohort 23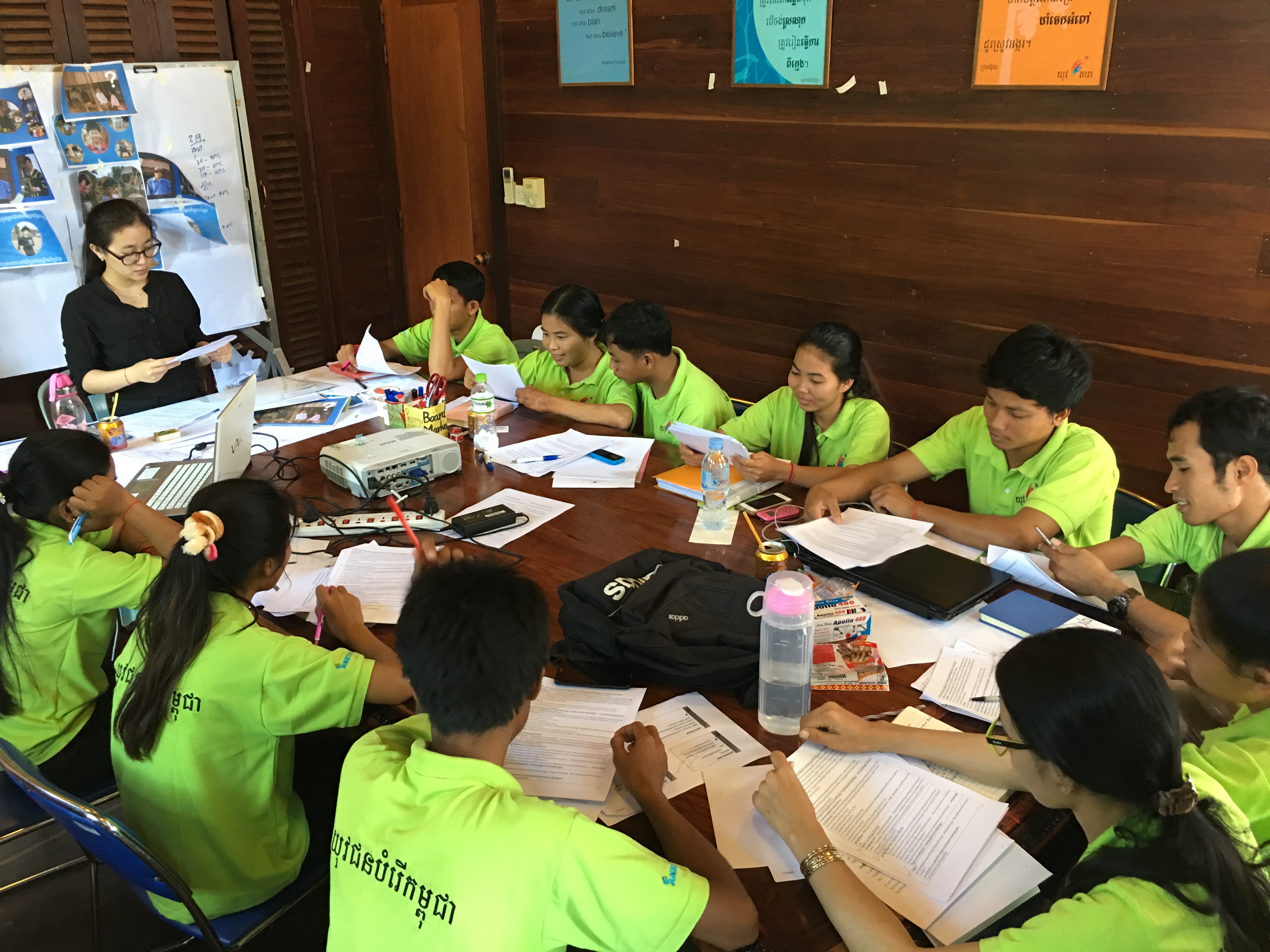 Volunteers from Cohort 23 spent the second week of January developing their capabilities for the field. A number of insights have been garnered from their first five months in the field. The recall training provided an excellent opportunity to reflect anance. 
---
                                                                                                                                                                                                                                                                          Kampong Thom Training for Cohort 23 
Kampong Thom was the location for a supplementary weekend training program. In cooperation with Aide et Action and Kampong Thom Provincial Office of Education, the weekend focused on core competency development in tutoring, small proposal writing and community campaign organizing.
Recruitment, Training and Placement for Cohort 23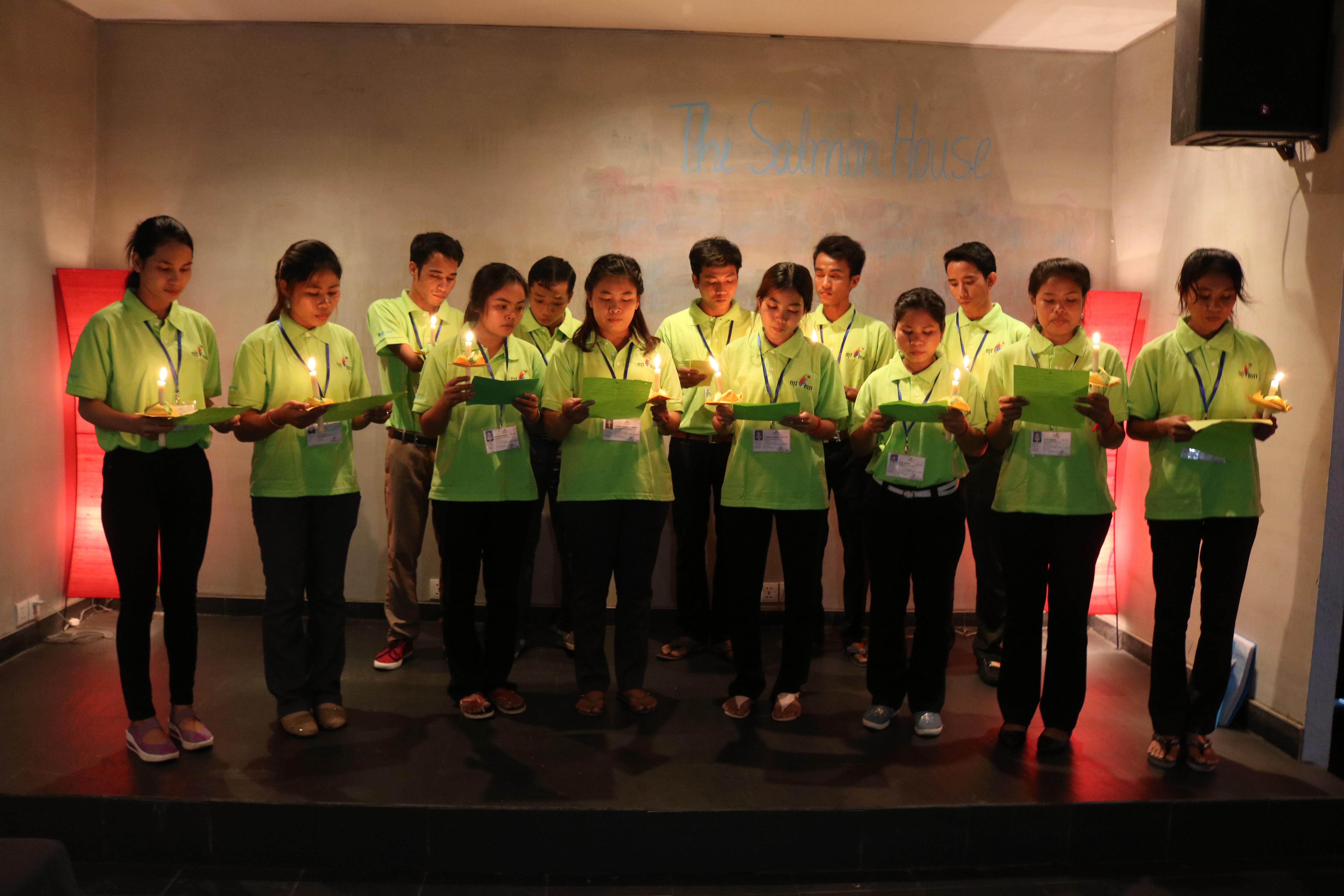 12 new Youth Star volunteers have successfully completed their training and been placed in the field. With a higher ratio of female volunteer for the first time, this rounds action districts comprise of Kampong Svay, Prasat Balang and Stoung districts in Kamong Thom Province, and Kampong Trabaek, located in the Prey Veng Province.