By Long Sokchea, Youth Star volunteer based in Kampong Thom
11-year-old Makara lives with his grandmother in Trapeang Russey Por Pork Commune, Stoung District, Kampong Thom Province. His parents had to immigrate to Thailand following poverty and difficult circumstances.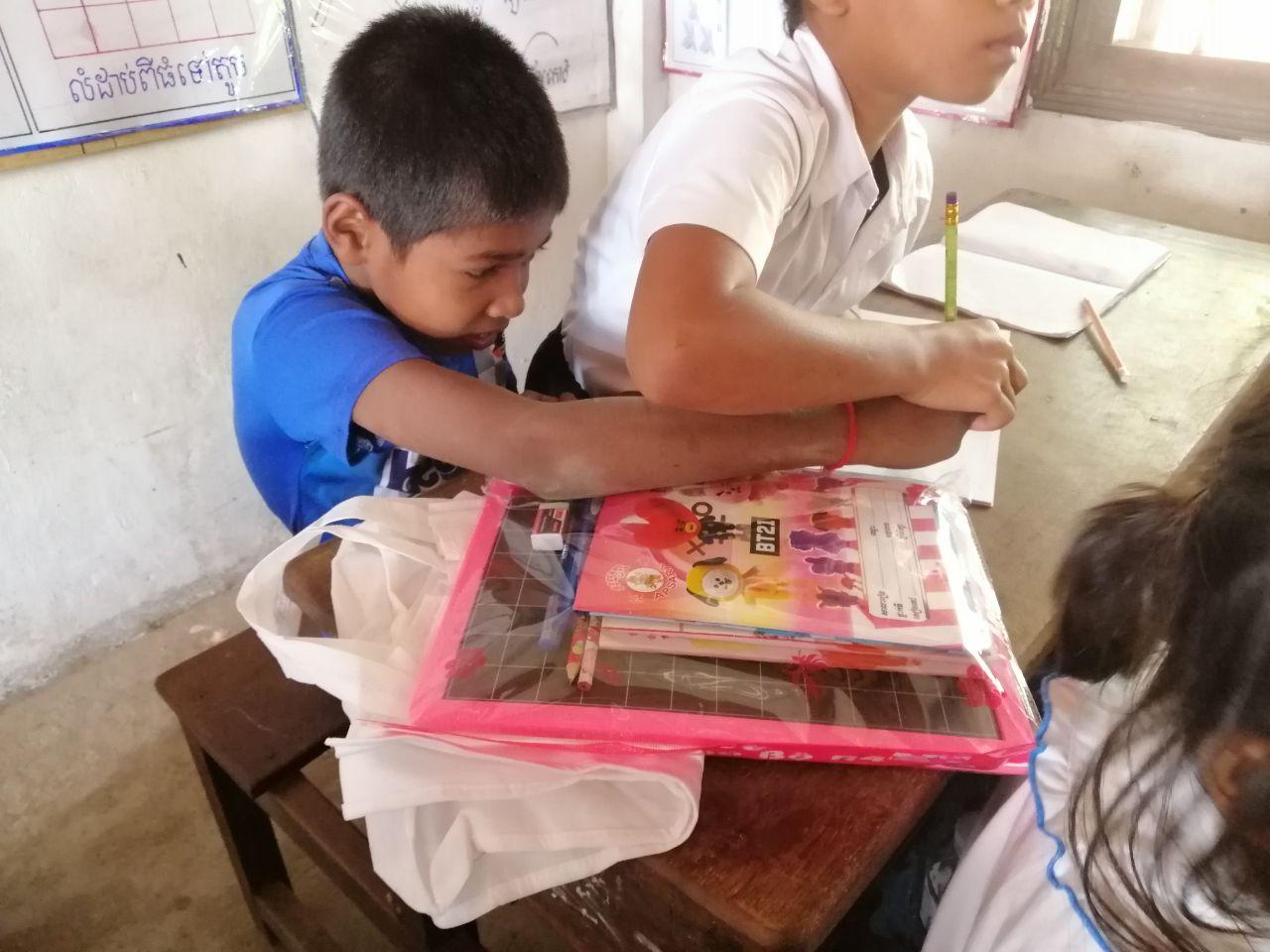 On 17th January I spotted Makara out of the window of my classroom. He was peering in at the other students. When I asked him why he wouldn't come and study with us he replied "I'm busy taking care of the cows and I feel embarrassed, I quitted school a long time ago."
I later on tried to encourage him to return to school and explained its value. I promised I would talk to his Grandma, as well as give him extra study materials and help if he returned to school. We met with his Grandma and she agreed to allow him to return. "You can go back to school if your teacher allows it".
Three days after my first encounter with Makara I brought him to register for grade 1 and meet his new teacher. Since then, he has been attending class at the public school and studying in my extra tutoring lessons.