Latest From Youth Star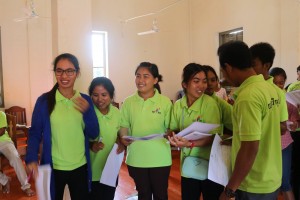 Youth Star Cambodia are currently recruiting 10 volunteers for our community development program. This is a highly rewarding program delivering real community change. Improve your confidence, experience and employability whilst helping those most in need. Click on the link, or visit the opportunities section to find out more.  
---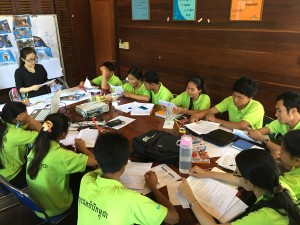 Volunteers from Cohort 23 spent the second week of January developing their capabilities for the field. A number of insights have been garnered from their first five months in the field. The recall training provided an excellent opportunity to reflect and enhance. 
---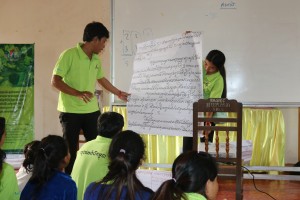 Kampong Thom was the location for a supplementary weekend training program. In cooperation with Aide et Action and Kampong Thom Provincial Office of Education, the weekend focused on core competency development in tutoring, small proposal writing and community campaign organizing.
---

12 new Youth Star volunteers have successfully completed their training and been placed in the field. With a higher ratio of female volunteer for the first time, this rounds action districts comprise of Kampong Svay, Prasat Balang and Stoung districts in Kamong Thom Province, and Kampong Trabaek, located in the Prey Veng Province.
---