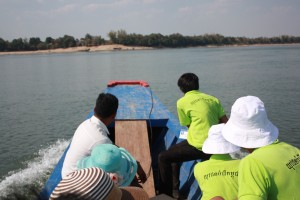 10 new Youth Star volunteers have successfully been recruited, trained and placed in the target communities of Kratie and Prey Veng.
Announcement was posted on Youth Star website, Facebook page and Bongthom.com for 2 months within January and February 2016. Graduate applicants from different universities in Phnom Penh and provinces have applied. The main activity of the selection process is the assessment of applicants to see if they are qualified. There have been multiple assessment days as each time there is limited number of applicant invited. Pre-Departure Training (PDT) began in early March. This two-week training provides needed skills to ensure our volunteers have the tools they need to successfully complete their one-year service in rural communities.
Some of the training sessions provided include the facilitation skills, communications skills, public speaking, child protection policy, how to establish and maintain youth club. There are both internal and external trainers invited to the sessions. During the PDT, local partners, who will work closely with our volunteers, are also invited to join the session and introduce themselves and get to know their volunteer partner. PDT is followed by closing ceremony, which is organized to celebrate the successful completion of PDT and the beginning of volunteer journey. The 10 new volunteer in cohort 22 are placed in Prey Veng and Kratie.