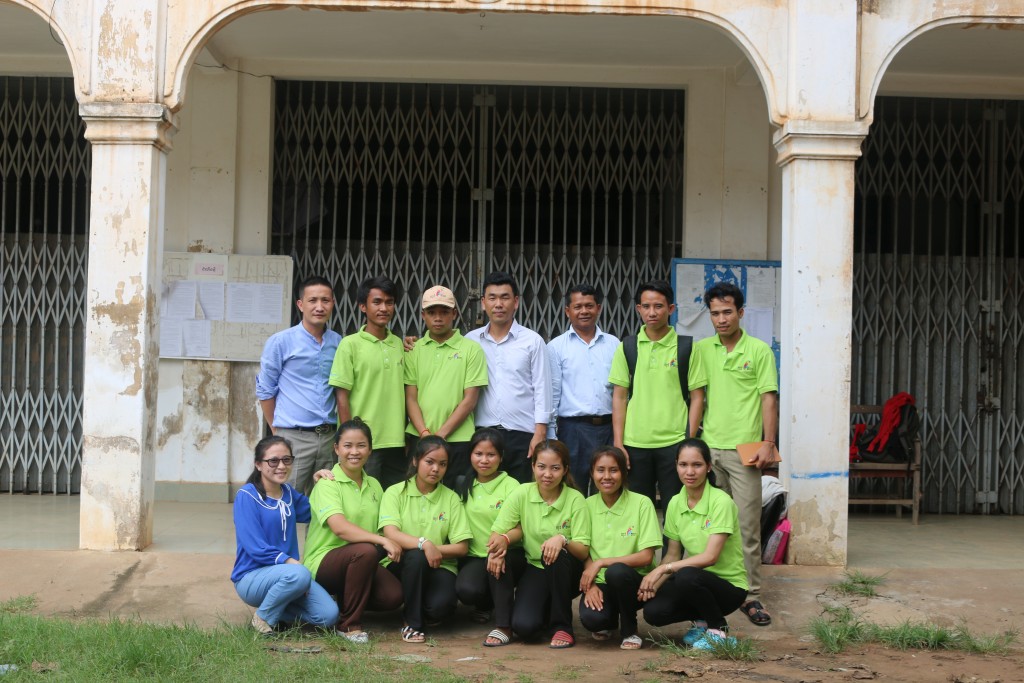 August ushered in the culmination of a successful recruitment, training and placement process for our Cohort 23 Youth Star Volunteers. Each volunteer will spend upwards of twelve months located in their respective districts, working relentlessly to engender real change and opportunity for the local youth. Primarily this will be achieved through the successful formation and integration of Youth Clubs, designed to provide the necessary mentoring and support for the communities young Khmer. This rounds action districts comprise of Kampong Svay, Prasat Balang and Stoung districts in Kamong Thom Province, and Kampong Trabaek, located in the Prey Veng Province.
Tremendously, of this Cohort's twelve volunteers, Youth Star can proudly confirm an organizational first for more female volunteers (7) than their male counterparts (5). Herein resides a clear testament to the hard work and dedication Youth Star pours in to the training, mentoring and support provided to our volunteers.
Prior to their placements, our cohort undertook the mandatory two week pre-departure training based in Takhmao, Kandal province.  The experience seeks to introduce, build upon, and cement core competencies and content complementary to field work. Under the expert tutelage from members of Youth Star, Aide et Action, KAPE, SIPAR and Save the Children, the team covered an array of crucial topics including communication, mentoring, organizational planning and diversity. Here's wishing them all the best in their placements.